Roush
Capital Ford is the #1 Dealer in Nevada to Offer Roush Performance Parts & Installaton.

ROUSH Performance is the automotive performance product division of Roush Industries. ROUSH Performance's mission is to deliver to the customer quality high performance automotive products and services, including completely assembled pre-titled vehicles, aftermarket performance parts, performance crate engines, performance part installation, hot rod restoration, and custom graphics.
The larger Roush company has a wide set of capabilities ranging from engineering, manufacturing, design, fabrication, racing, and much more. This rich collection of skills and resources goes into the services we offer and the products we sell.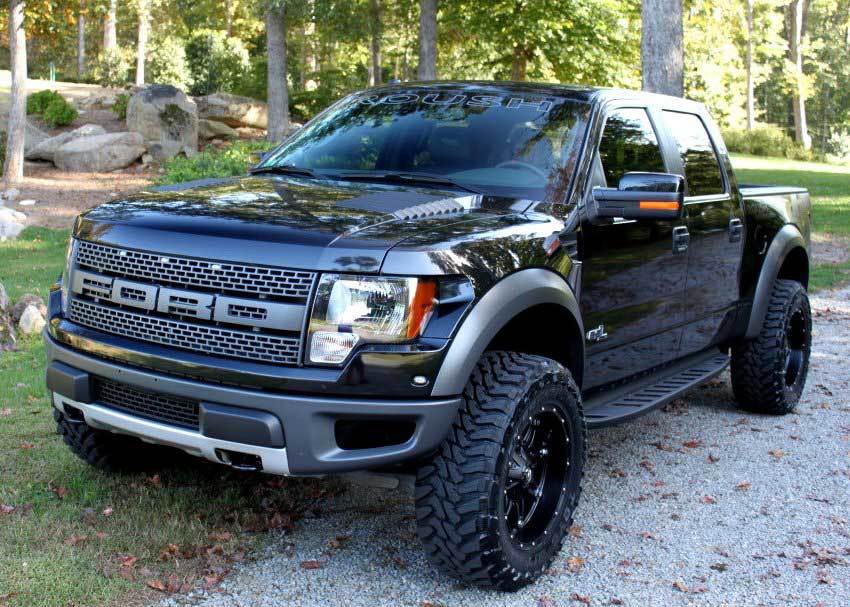 F-150 Superchargers from ROUSH® are all about tire-shredding performance. ROUSH is proud to announce the addition of 2 new F-150 Superchargers kits to the 2011-2014 models:
The new kits utilize Eaton's new Twin Vortices Series technology, allowing the ROUSH superchargers to deliver more power and better fuel economy in a smaller package, while still delivering uncompromising performance. Unlike turbo-charging, the ROUSH® superchargers with TVS technology provides instant throttle response and can generate increased power through the engine's entire powerband. These kits are estimated to produce between 500 - 700 hp depending on the supercharger model and truck configuration.
Put simply, ROUSH Performance produces the most advanced Mustang Superchargers in the industry. Many of these systems come with our industry-leading 3 year/36,000 mile warranty, and many are the same systems that we install on our assembly line for pre-titled "ROUSH" vehicles. Hundreds of hours of research and testing go into the development of the ROUSH superchargers including:
Testing in extreme environmental temperatures from -20 degrees up to and through 120 degrees Fahrenheit and at higher altitudes of 14,000 ft for quality and performance
Over 40 emissions tests to ensure that the vehicle still made the same emissions and that all the Ford engine diagnostics functioned as intended
Engine dynamometer development to re-map camshaft positions and many other aspects of the calibration
Additionally, each and every supercharger that ROUSH ships out with its name on it has been bench tested for quality
Our latest addition to the Mustang Supercharger lineup is the ROUSH / Ford Racing Mustang Supercharger for the 2015 Mustang (part #421823), boasting over 600hp.